Mission, Vision, and Values
Overview
On this page, you will find the University Development and Alumni Relations's (UDAR) Diversity, Equity, Inclusion, Belonging and Justice (DEIBJ); definitions; statement of commitment; mission; vision, and values in image and text formats.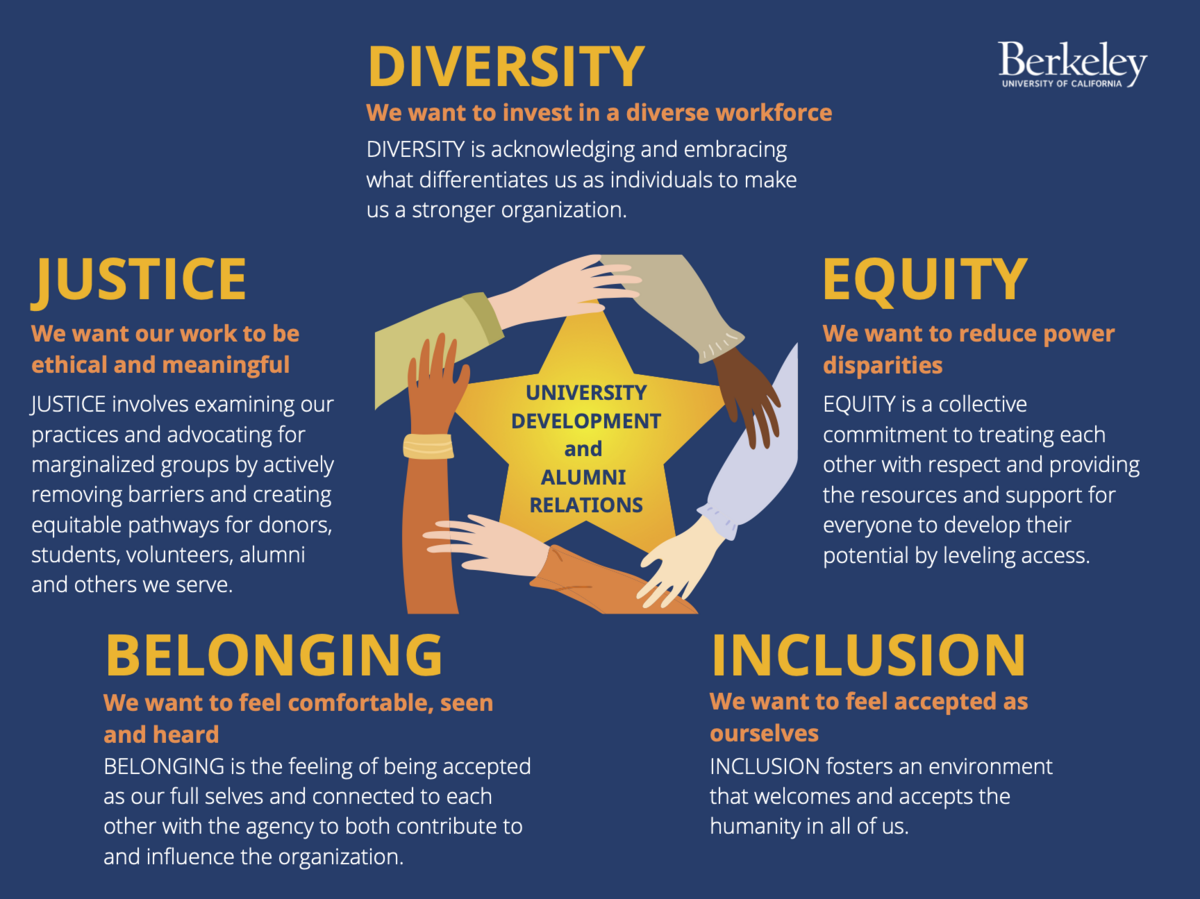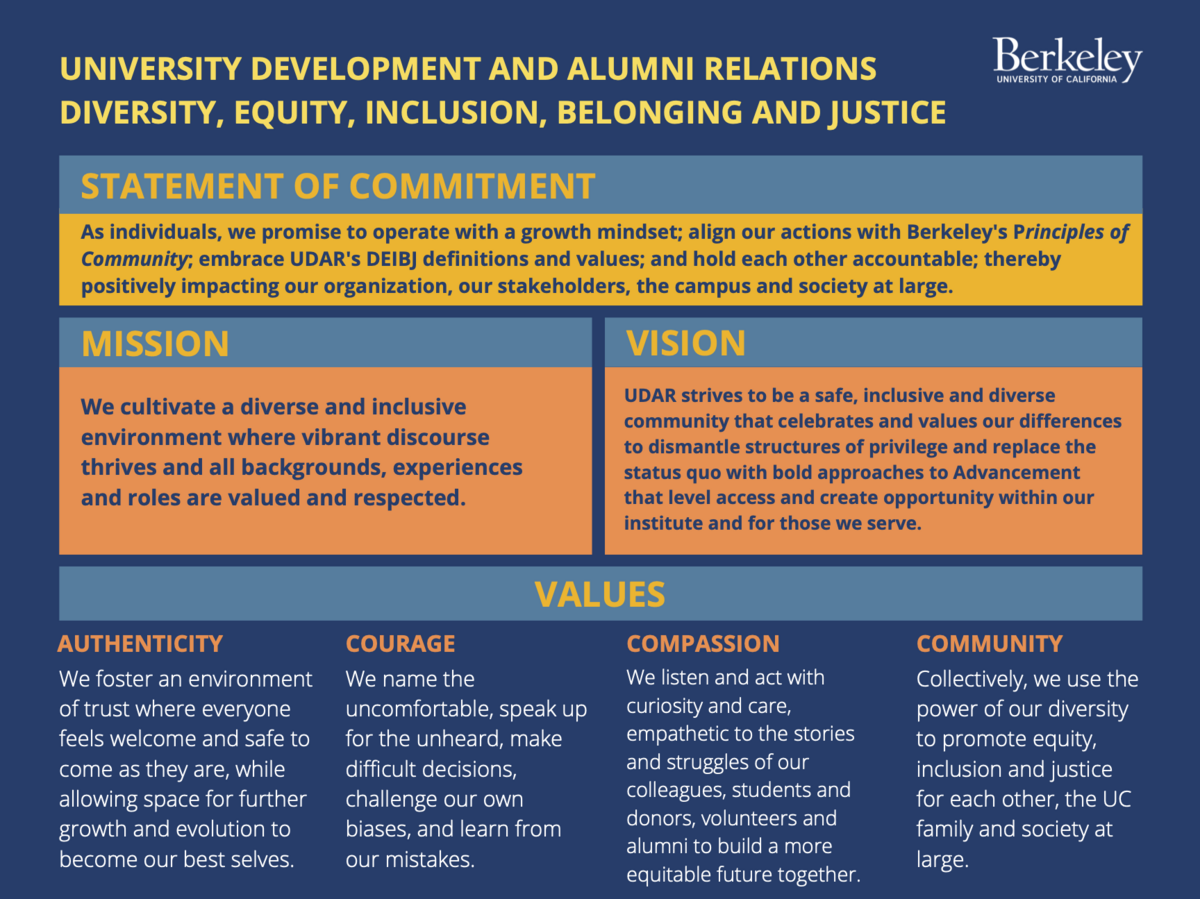 Diversity
We want to invest in a diverse workforce.
DIVERSITY is acknowledging and embracing what differentiates us as individuals to make us a stronger organization. 
Equity
We want to reduce power disparities.
EQUITY is a collective commitment to treating each other with respect and providing the resources and support for everyone to develop their potential by leveling access.
Inclusion
We want to feel accepted as ourselves.
INCLUSION fosters an environment that welcomes and accepts the humanity in all of us. 
Belonging
We want to feel comfortable, seen and heard.
BELONGING is the feeling of being accepted as our full selves and connected to each other with the agency to both contribute to and influence the organization. 
Justice
We want our work to be ethical and meaningful.
JUSTICE involves examining our practices and advocating for marginalized groups by actively removing barriers and creating equitable pathways for donors, students, volunteers, alumni and others we serve.
As individuals, we promise to operate with a growth mindset; align our actions with Berkeley's Principles of Community; embrace UDAR's DEIBJ definitions and values; and hold each other accountable; thereby positively impacting our organization, our stakeholders, the campus and society at large.
We cultivate a diverse and inclusive environment where vibrant discourse thrives and all backgrounds, experiences and roles are valued and respected.
UDAR strives to be a safe, inclusive and diverse community that celebrates and values our differences to dismantle structures of privilege and replace the status quo with bold approaches to Advancement that level access and create opportunity within our institute and for those we serve.
                                               Authenticity
We foster an environment of trust where everyone feels welcome and safe to come as they are, while allowing space for further growth and evolution to become our best selves.
                                                   Courage
We name the uncomfortable, speak up for the unheard, make difficult decisions, challenge our own biases, and learn from our mistakes.
                                               Compassion
We listen and act with curiosity and care, empathetic to the stories and struggles of our colleagues, students and donors, volunteers and alumni to build a more equitable future together.
                                                Community
Collectively, we use the power of our diversity to promote equity, inclusion and justice for each other, the UC family and society at large.